Making and reading comments on any blog is quite fun. Comments are the source of making engagement on the website between website owners and readers. A blog that has hundreds of comments on a single blog post is very difficult to read and manage. So to overcome this hurdle the WordPress comments plugins came into existence. These WordPress comments plugins make a task easy and manageable without any wasting of time. 
Furthermore, the WordPress comments plugins allow website owners to set parameters for comments that are accepted on the blog post by the readers. With the help of WordPress comments plugins, you can make filters according to your need and requirements. 
The comments represent the presence of a community of that blog. It's like a two-way communication between the site owner and its reader or users. The website owner posts the latest news, articles and tips, and tricks and in return for that, he received feedback in form of comments. The users and readers react to the blog post through comments and add valuable information and suggestion also to improve it. 
There are multiple reasons to set WordPress comments plugins for their website. A blogger needs to increase engagement through commenting of readers. Many users came to the blog to check the review and comment about the blog post and if they find comments positive then they read the article otherwise leave it. Some of the times you can find new ideas and suggestions in the comments. 
There is a number of WordPress comments plugins that people are used according to their understanding. But here we discuss the best WordPress comments plugins that bring extra features and functionalities into your website and make the work super easy. 
Here are the Top 10 WordPress comments plugins. 
(Free/Paid version $50.00)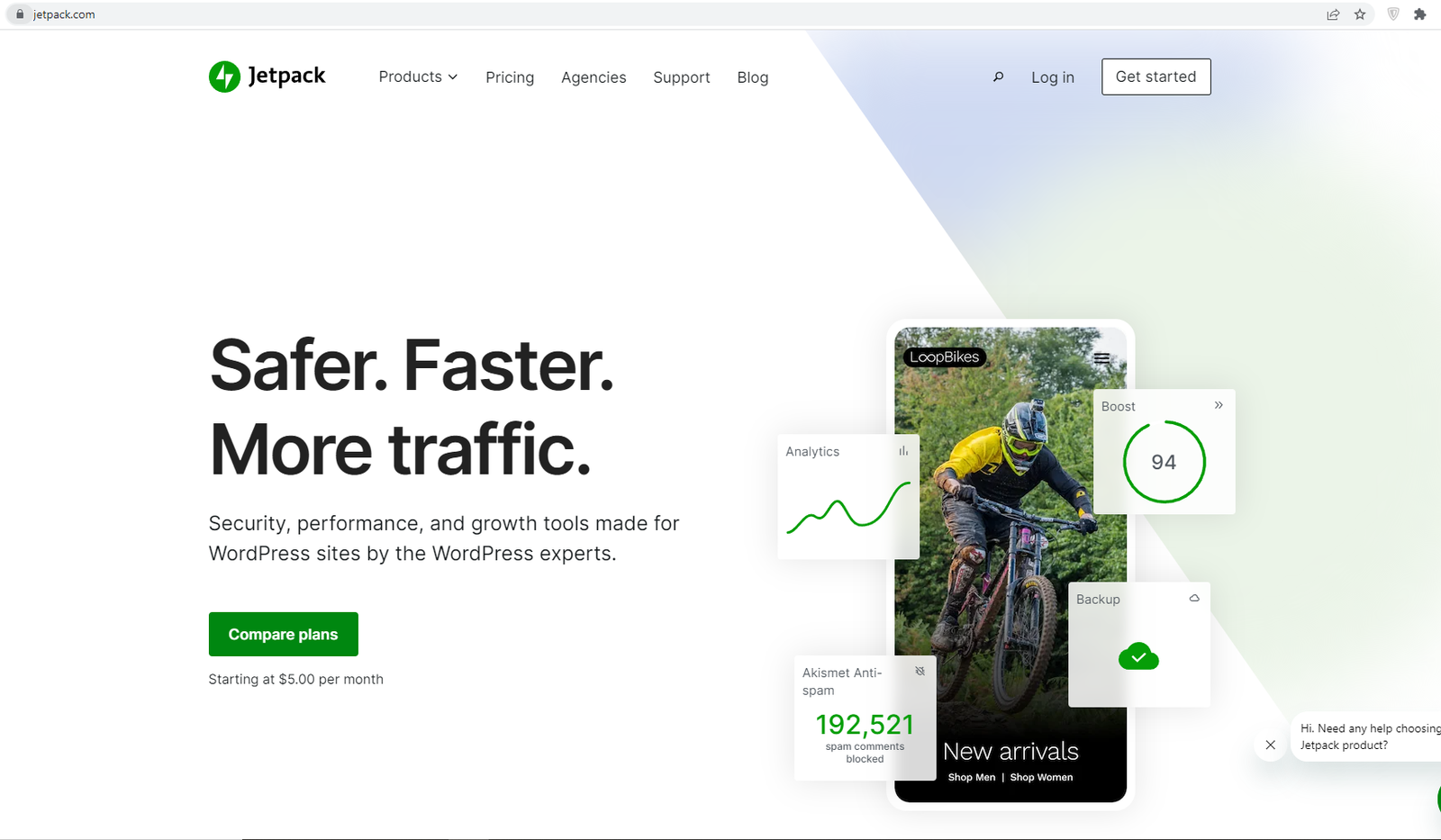 Jetpack is one of the WordPress comments plugins that is developed by WordPress developers that is automatic. That's why it has a 4.0-star rating with more than 5 million active installations. Jetpack provides website owners with solutions like speed, security, and growth. You don't need to install the other plugins to do the same work. Jetpack has the capability to integrate with other renowned platforms. Furthermore, this plugin allows you to make comments on the blog with their social media accounts. Jetpack comes with pre-loaded features like,
Features
Jetpack is an all-in-one solution pack.

Compatible with all social media.

For premium features, you can buy its pro version.

It also helps your website for speed, security, and growth.

Supported with all types of themes.
Pros
You can comment on a website using your social media.

Deliberately expert support for any inconvenience.
Cons
Sometimes conflict with other plugins.

Sometimes overload the server.
(Free/Paid version $11.00)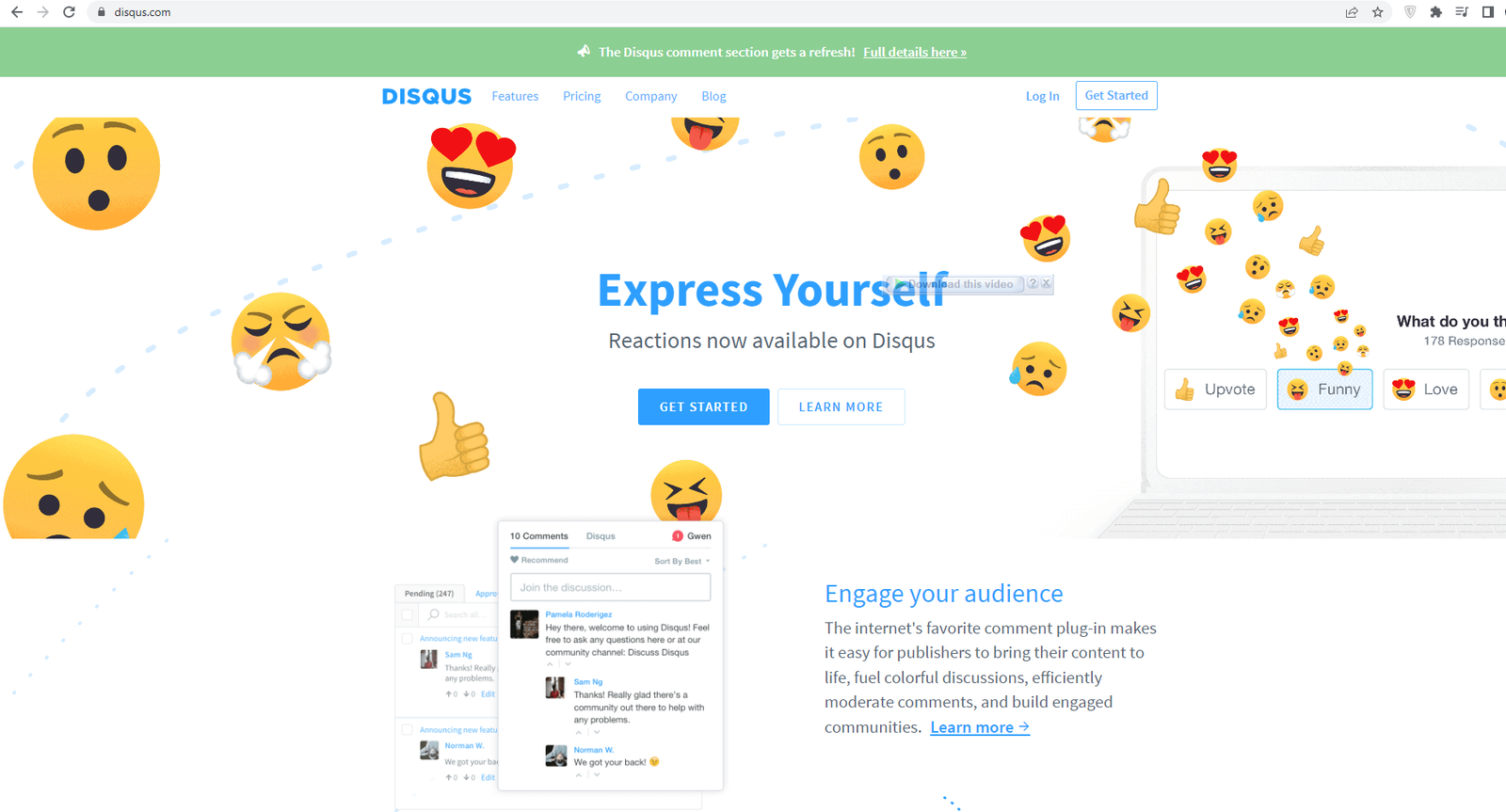 Disqus is one of the fastest-growing WordPress comments plugins. This plugin is referred by the best bloggers like ABC news, rotten tomatoes, etc. this plugin replace the old traditional comments block of WordPress easily with this one. In addition to that, Disqus imports all the previous data and exports it in a new Disqus commenting block. Due to this commenting dialogue, user engagement is increased as compared to the old one. Analytics reveals that monthly 50 million comments were made through this Disqus platform in 191 countries. Disqus commenting also brings a new way to earn money. It comes with the following features.
Features
Helps in monetizing through engagements and comments.

Display proper analytics to show you the true picture.

Increase your engagement and discussion.

Trusted by millions of publishers.

The free version is available.

Antispam algorithm to prevent the site from spamming.
Pros
The website SEO increased through commenting and feedback systems.

You can earn through the Disqus monetization policy.
Cons
Need to be updated regularly.

It displayed too many ads in the free version which is annoying. 
(Free/Paid version $07.00)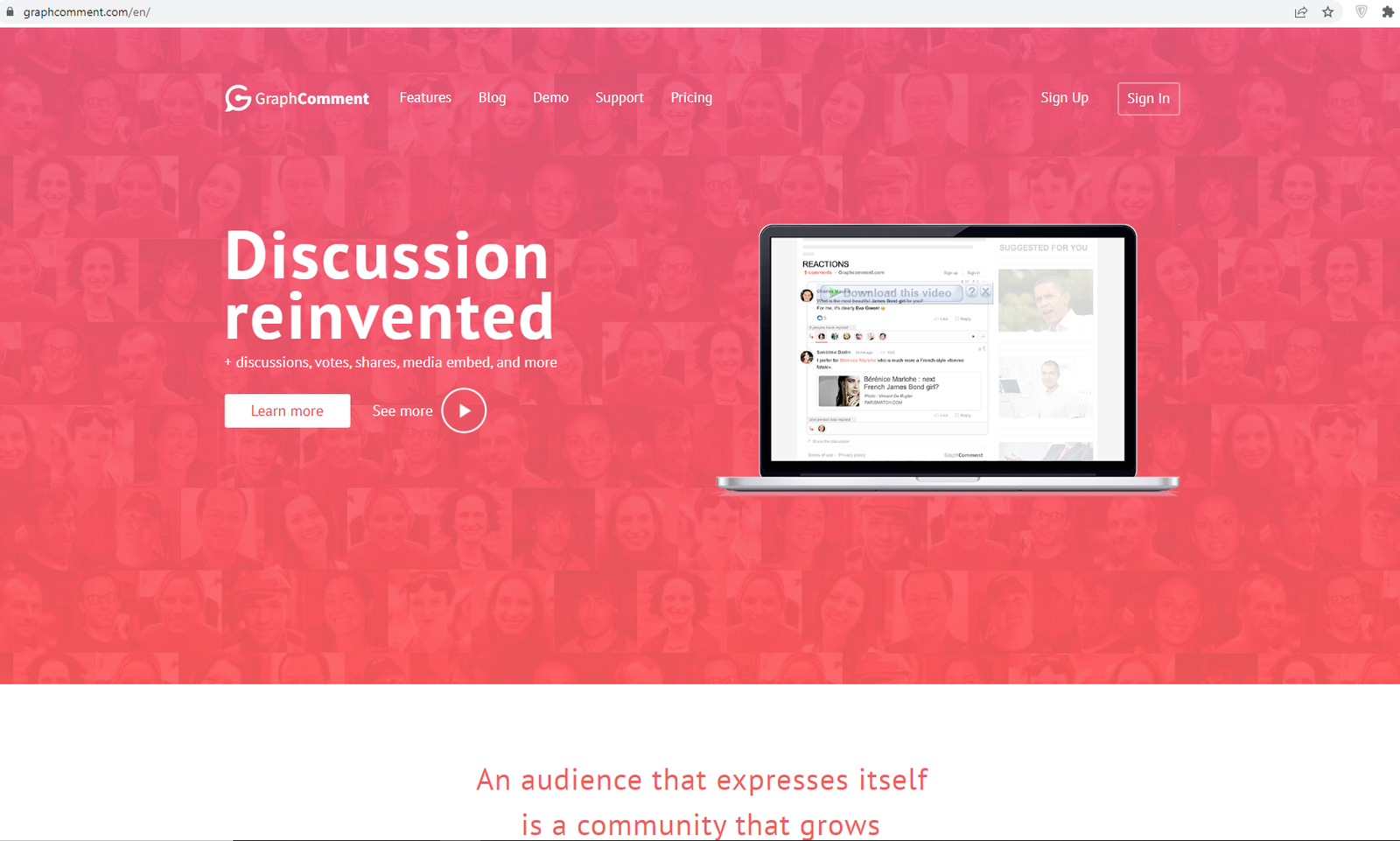 The Graphcomment system is tremendous in design and looks cool. That's why it is added to the list of WordPress comments plugins. With the help of this comments system, you can draw a discussion portal under the main comment. Even you can react and show your emotions about the comments. The best part of this plugin is that you can pin the best comments and it shows always on the top of all comments. Furthermore, Graphcomment also gives access to the random user to make a comment without logging in and commenting as a guest. The guest user just needs to enter a nickname and email address for their comments. 
Features
Filter comments according to requirements.

Comments as a guest.

Pin the favorite comment.

Audio and video files can be embedded in a comment.

Notification system
Pros
Discussion allows in the comments box is a great source to extract new ideas.

People feel easy to comment as a guest without logging into the website.
Cons
Pining the comments facility is unavailable in the free version.

A/B Test is not available in the premium version also.
Also Read:  Top 10 WordPress comparison plugins for 2023
(Free/Paid version $299.00)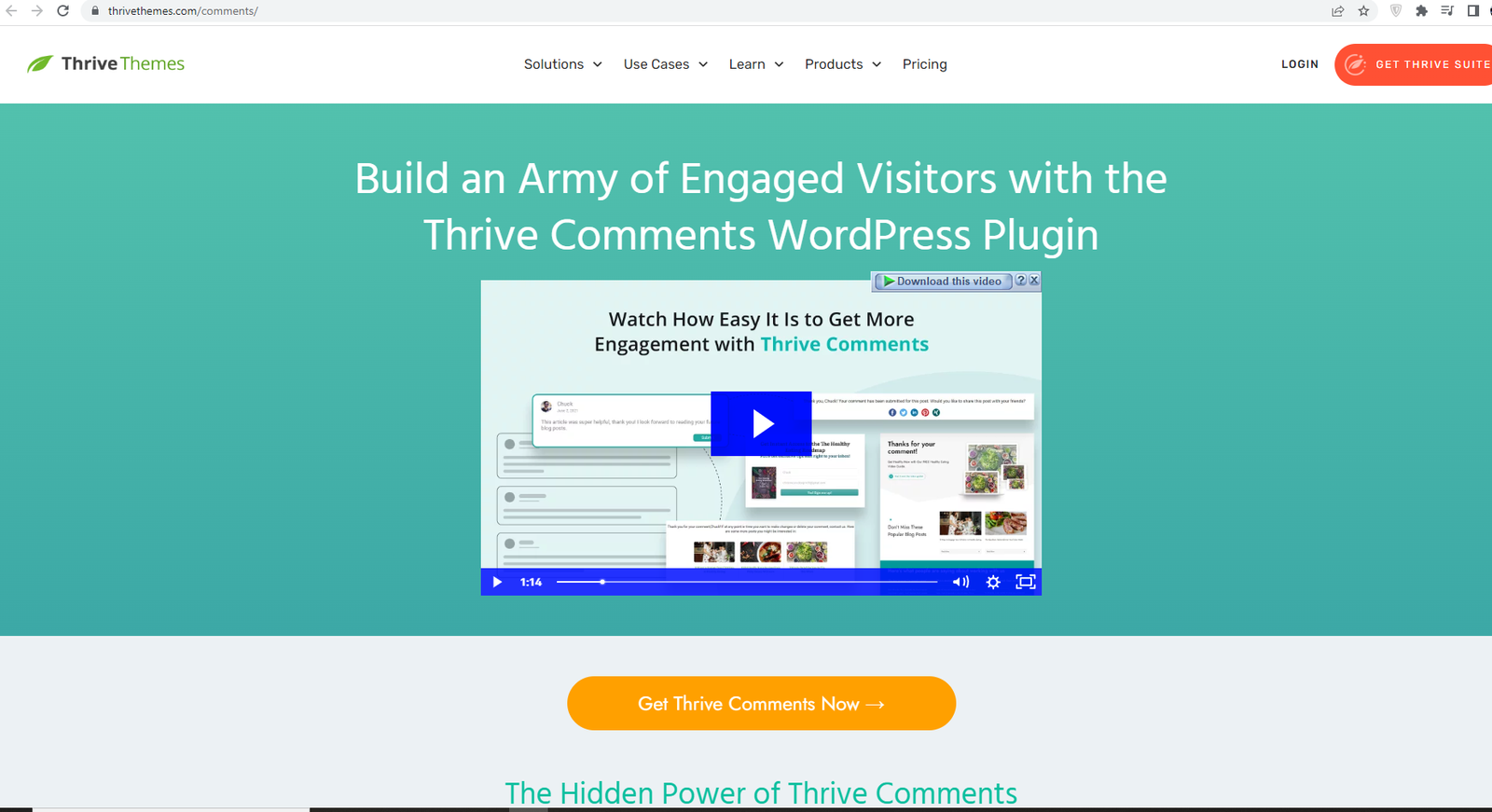 Thrive claimed to bring the comments section to the next level. They display the true hidden power of the comments. WordPress comments plugins refer to the thrive as a third-party WordPress plugin. This plugin also helps you to share your content on Facebook, Twitter, or Instagram. Furthermore, when the comments are submitted on a site a popup option is displayed to grab the attention of the user to spend some more time on the website. In addition to that, the discussion in form of comments is allowed in the shape of a chat with a single click. Which is really cool. Thrive has the following features which make it more prominent than others.
Features
Sharing your blog post within the comment section.

React to any comments with emojis.

Comments convert into chatting for detailed discussion.

The voting system is available in the comments.

Assign the role to other users to make comments reply and approve them.

Graphical representation of data.
Pros
Sharing blog post from the comments section increases the spread of words.

It's easy to make a long discussion in form of a chat irrespective of comments.
Cons
It's very expensive for the newbie blogger.

Single thrives comments addon is not available. 
(Free/Paid version $120.00)
Gvectors Team makes a good contribution in form of Comments-WPdiscuz to the WordPress comments plugins. This plugin helps you to create a custom form to submit a comment on a website. It totally blows the commenting experience for a reader as well as a website owner. The comments plugin comes with 3 pre-build layouts for the comments section. Live notifications with bubble speech enhance the user experience. Guest user also posts their comments without putting their email and name details. This plugin uses the lazy load algorithm to display content on scrolling. 
Features
3 different and eye-catchy layouts for the comments section.

Use lazy load algorithm and does not affect the speed of the page.

Live notification in form of a speech bubble.

Load more comments tab instead of pagination of comments.

Anti-spam technology to avoid spamming in the comments section.
Pros
Increase engagement through eye-catchy layout and simple design.

Live notifications give confidence to the user about his word. 
Cons
Support takes time to respond.

Not compatible with some other plugins.
(Free/Paid version $10.00)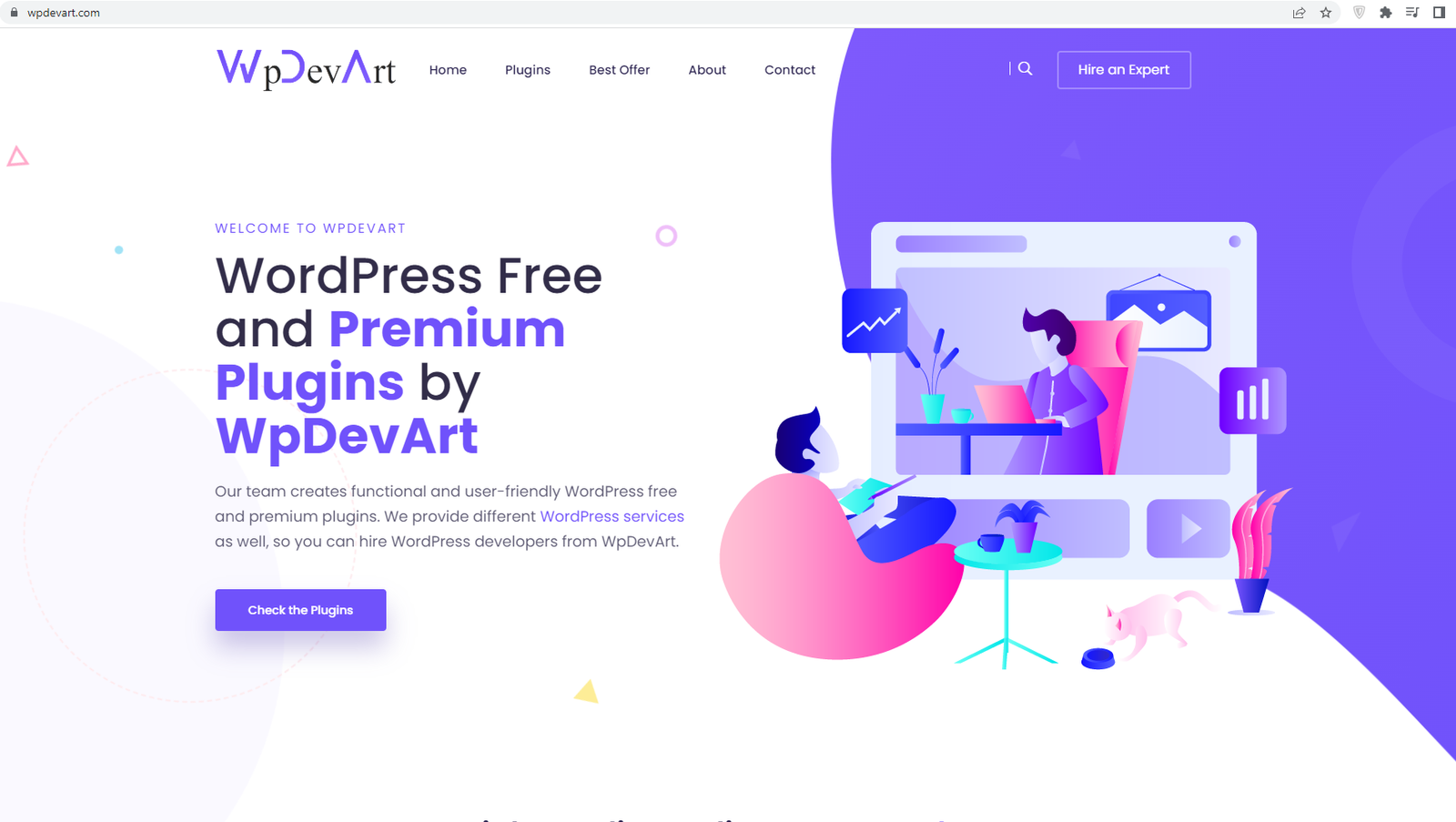 The WordPress comments plugins related to Social (Facebook) comments are developed by WPdevart. This plugin is purely related to Facebook. Through this plugin, you can import or embed Facebook comments on your website to show up the fan following. Furthermore, it is a trick to bring traffic from social platforms to the website. Which is called social engagement or booster.  This plugin is available in the free version as well as paid version also. It is user-friendly and easy to operate. Social comments come with the following basic features.
Features
Integrated with Facebook.

The Pro version is available.

Updated regularly.

Import Facebook comments into the website.

Customize the fonts and background as well.

Cool animation effects.
Pros
You can bring Facebook traffic to the website.

To show the website saturated with comments.
Cons
Not work with other social platforms.

Not too many customizable comment boxes.
(Free/Paid version $7.99)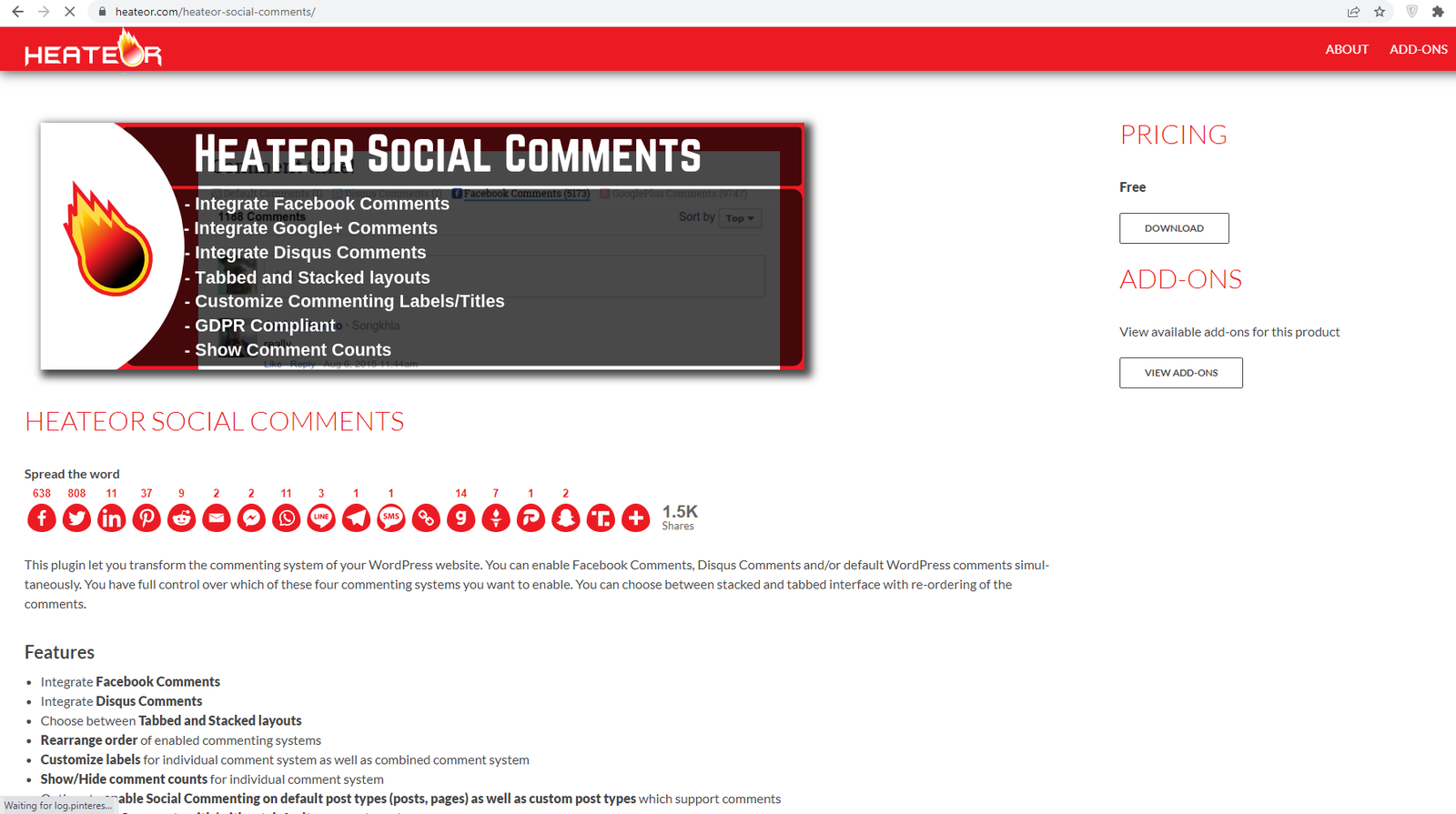 WordPress Social comments transform the basic WordPress comment section. These WordPress comments plugins bring the innovation to do the comments with fun, especially with social platforms. The website owner can enable any one of the comment sections at one time like WordPress default comment, Facebook comment, or Disqus comment section. You can choose the stacked layout or tab layout for the comment section. It's totally free and has a 4.8-star rating. You can add more addons with it to get the extra feature like Facebook comments moderation and Facebook comments notifier. This plugin brings multiple features to the comment section.
Features
Integrate easily with Facebook and Disqus.

Multiple filters to show and hide the comments 

Stacked layout and tab layout

Optimized and Loading time is optimal.

Load from the theme without any third-party server.
Pros
High chance of virality of blog posts with social media help.

Spam protection and provoking your website from any penalty.
Cons
A/B Test is not available.

Sometimes not compatible with other plugins.
(Free/Paid version $14.00)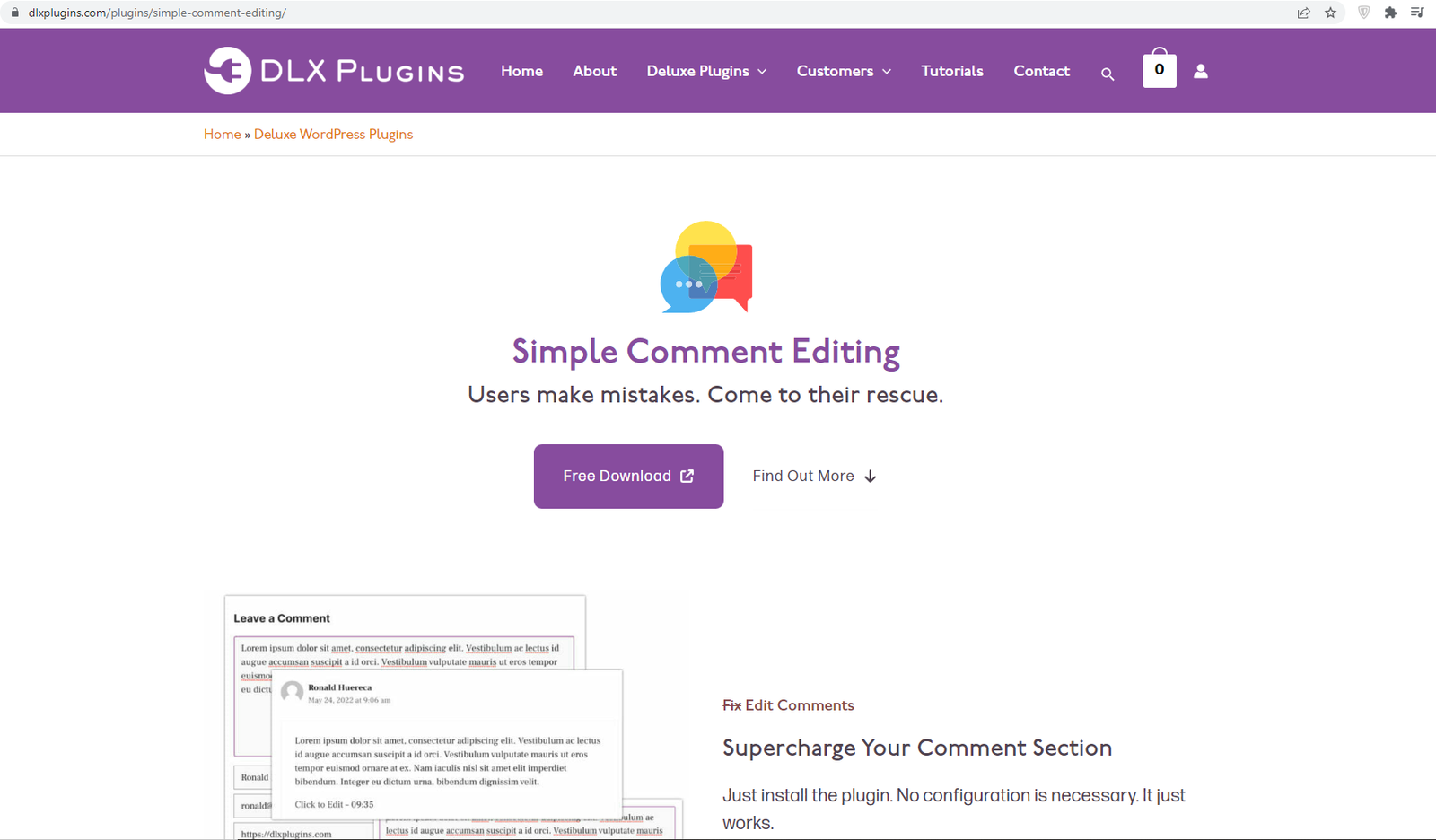 As the name describes itself is to simply edit the comments that are made on the website blog post. Its free version in the list of WordPress comments plugins allows the admin and user to edit the comments. Furthermore, its pro version also adds more features to its functionalities. With his pro version, you can edit unlimited comments, assign avatars, and integrate them with Mailchimp as well as Recaptcha. Recaptcha helps you to protect your website from spammers. 
Features
Facility to integrate with Mailchimp and Recaptcha.

Helps to build up the email list for the newsletter.

Captcha filling helps websites to keep it from spammers.

Popup option available after submitting a comment.
Pros
You can send newsletters to increase traffic to your website.

Easy to use and operate.
Cons
Limited customized options are available.

Not integrated with many social platforms.
(Free/Paid version $20.00)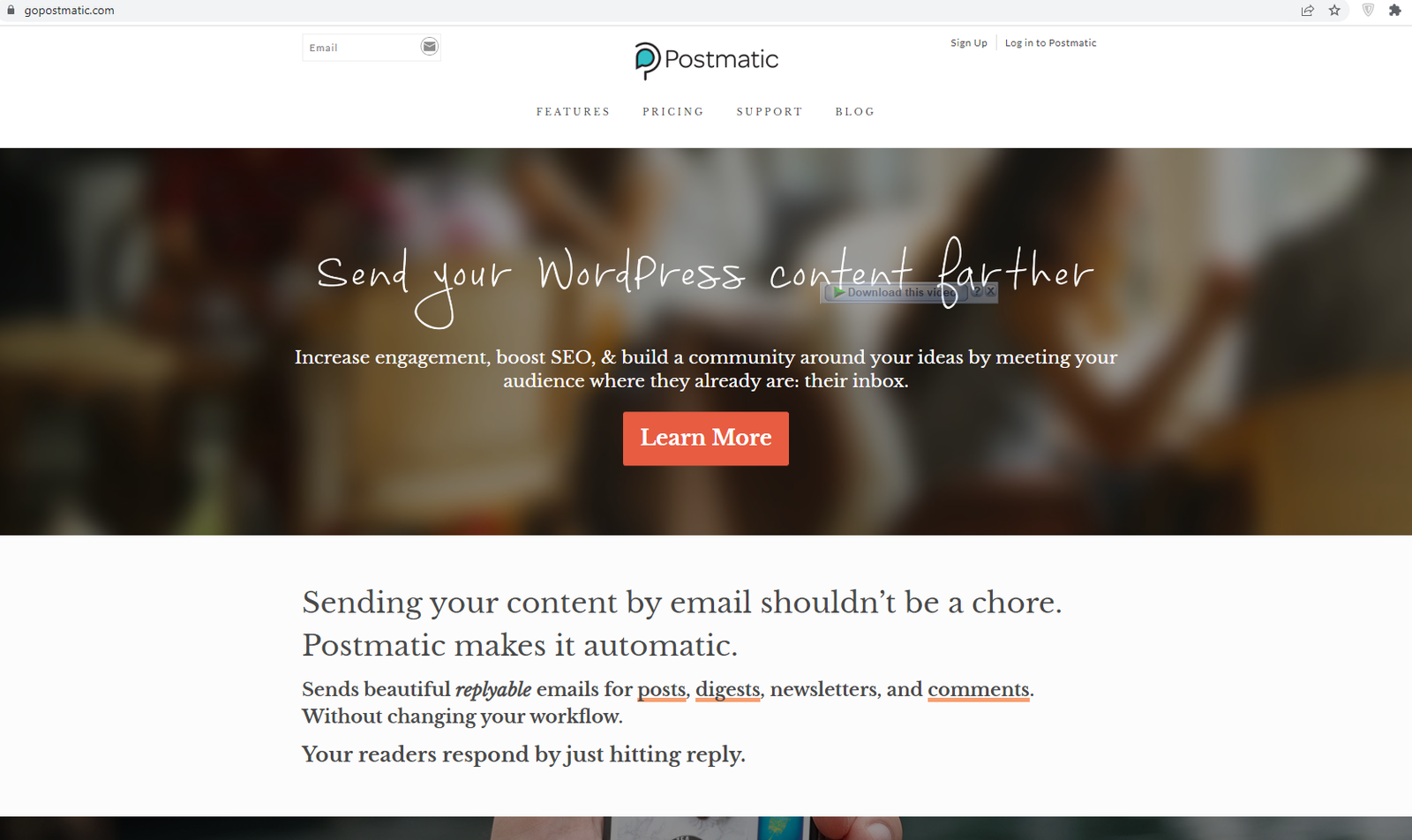 The website needs visitors as well as comments. The blog post which has more comments shows its worth and engagement level. The traditional way of commenting is to visit the website and make comments while importing comments from social media posts. However, Postmatic is one of the intellectual WordPress comments plugins that bring a new way of commenting. It's like a newsletter and email blog post in one place and sends them to the reader automatically through email and making a comment section under the email. The user does not need to go to the website for the comment. He just needs to click the comments in the email under the post and is just done. This is a new and easy way to engage users in less time. 
Features
Automatically schedule newsletter and blog posts to the readers.

Comments on the blog post without leaving the email dashboard.

Help to get comments through email.

Email notification of coming soon, weekly and monthly digest to engage users.
Pros
The user feels easy to make comment in an email without leaving it.

Increase engagement through email marketing. 
Cons
Customizable comment boxes are not available.

Not integrated with social media platforms.
(Free version)
The lazy load for comments comes last but not least at WordPress comments plugins. This plugin helps you to save the load time for loading unwanted comments and increase the speed of the page as well as the website. The comments are loaded only at the time when the user scrolls down the post. It helps to prevent the continuous request of HTTP to the server to load the complete page without any need. The lazy load has basic features for comments.
Features
It's a free and open-source plugin.

Load comments only when required or scroll the page.

Improve page loading speed.
Pros
Improved load time of blog page with lazy load comments.

Updated regularly to prevent unwanted behavior.
Cons
You cannot customize it widely.

It's not integrated with other plugins and social platforms.
In the bottom line, these are the Top 10 WordPress comments plugins. You can use them according to your requirement, need, and budget. In our view, experience, and usage we recommend that the GraphComment Comment system is the best because of its features as well as its budget and fit for everyone.